|| EXPERT PROGRAM ON
TALENT MANAGEMENT IN ORGANIZATIONS
Through this program you will acquire an Integrated Approach to all areas of HR and its alignment with the business strategy, developing the necessary competencies for the development of Talent in the Organization.
DOWNLOAD PROGRAM IN PDF
// Calendar:
6 sessions on Friday:
15:30h – 20:30h
6 sessions on Saturdays:
09:00h – 14:00h
// Duration:
90 teaching hours:
60 attendance
30 online
// Location and Periods:
MADRID
Start: 17 January 2020
End: 21 March 2020
BARCELONA
Start: 24 January 2020
End: 28 March 2020
// Language:
Spanish
// Price:
3900€
// Comments:
Class material included Discovery® personal profile
// Methodology
Own case studies and Practitioners
To know and apply cutting-edge methodologies and techniques in People Management and Talent Development within the Organization, incorporating a Strategic Vision of HR Management.
CEOs, Directors, middle managers and recruitment technicians, HR, HRBP and HR technicians (selection, training, development, or remuneration), interested in acquiring the necessary skills for managing people
SEBASTIÁN TRIVIERE, CEO

Graduated in Law, Master in Human Resources Management and Executive MBA at ESADE Business School, he is an expert in strategic consultancy, entrepreneurship and HR.
ISMAEL DURÁN, TALENT DIRECTOR

Graduate in Mathematics, Diploma in Strategic Development and Leadership at IE Business School, he is a specialist in talent assessment and development, skills analysis and training, and strategic and HR consulting.
VANESSA LOZANO, EXECUTIVE DIRECTOR

Degree in Psychology, Co-Active Coach certified by CTI Faculty on the Discovery® model. Postgraduate degree in conflict resolution. Expert in Skills Development Programs
ALEJANDRO GONZÁLEZ, SOCIO DIRECTOR

Degree in Psychology. Master in Education and Communication and Executive MBA at ESADE Business School, he is a specialist in tailored and influential training programmes.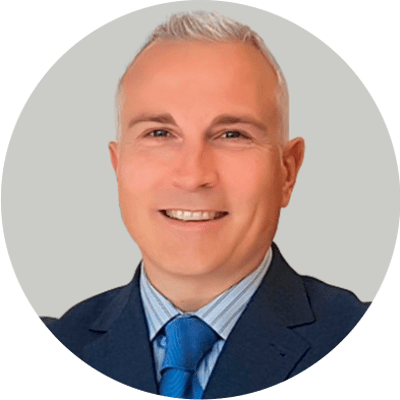 FRANCESC PORTA, SENIOR HR CONSULTANT

Degree in Psychology. Master in HR Management and Sports Coaching, he is an expert in process implementation, innovation, digital, cultural and organizational transformation of HR.
SARA CASTELLANOS, SENIOR SKILLS CONSULTANT

Degree in Psychology, with advanced degrees in various areas of emotional management, and is an expert in skills, therapy, coaching and team training.
The Talent Management in Organizations
expert program

is structured in six modules with the following content:
1/ Introduction: Organizational Culture, Organizational Structure and Agile
2/ Job Analysis, Performance Evaluation, KPIs
3/ Planning, Recruitment and External and Internal Selection (assessments and developments)
4/ Training and Competence Development
5/ Remuneration Policy
6/ Developing People through Discovery
Do you need more information or to reserve one of the limited places?
Contact us at the following link
RESERVE YOUR PLACE